Home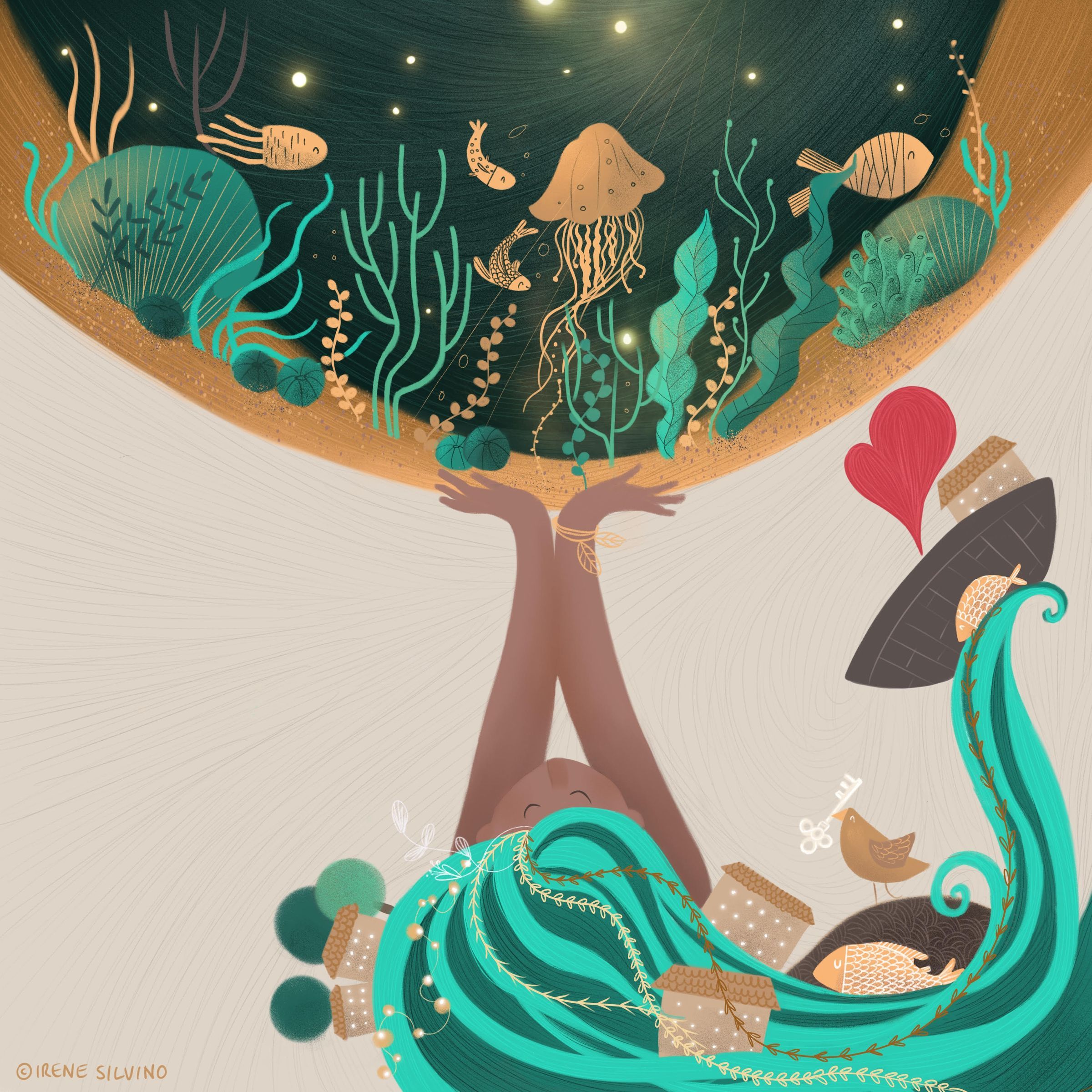 Home - our Planet Earth
I titled my illustration "Home", our Planet Earth.

"Home is part of us, it is an extension of our lungs. It keeps us alive, and nourishes us. It gives us joy with its stunning views, its incredible scents and magical soundtracks. Its love for us comes from millions of years ago and it has never changed" 💚

This is my illustration for #OurOtherMother campaign

👉 This Mother's Day we have teamed up with illustrators Jim Field and Rebecca Cobb to call on creatives to celebrate mothers and #OurOtherMother, which is our Planet Earth 💚🌎

Our Other Mother provides for all of us brilliantly, but like many other mums she's seriously exhausted and in need of help.
We are kicking off this campaign on Mother's Day but the UK is hosting global climate talks - COP 26 - this November, so we will keep going until this vital summit. Decisions made on climate today will affect the chances our children have tomorrow. And we want our leaders to act to give children the brightest possible future.

Our campaign #OurOtherMother is a collaboration between children's illustrators Jim Field @_jimfield, and Rebecca Cobb @rebecca_a_cobb, kidlit4climate @kidlit4climate and editartz @_editartz and parent groups Our Kids Climate @ourkidsclimate, Parents For Future UK @parentsforfuture_uk, Mothers Rise Up @mothersriseup

But it is open to everyone. So join in! Let's celebrate the vibrancy and wonder of #OurOtherMother!